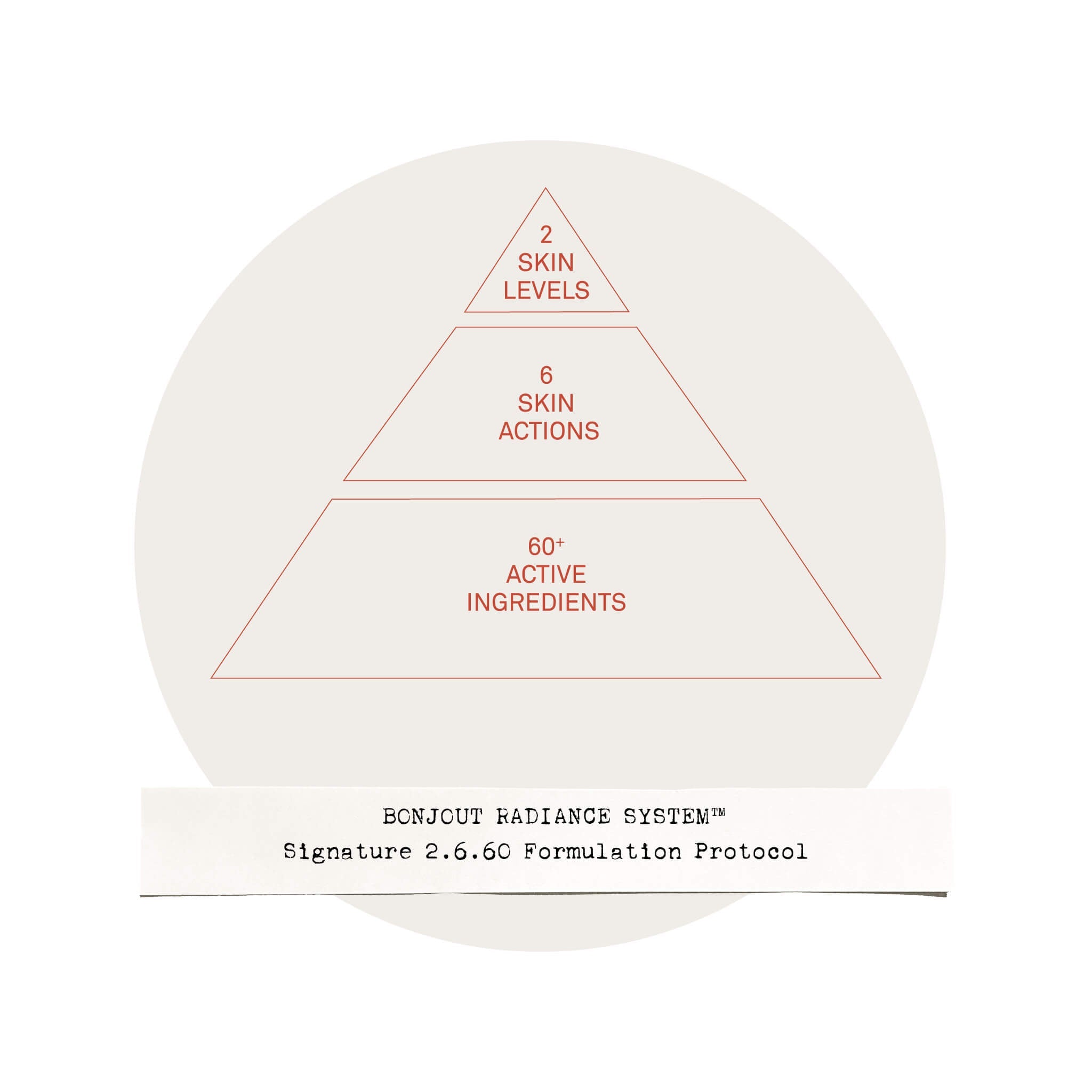 SKIN SAVIOR SOLID SÉRUM
Restores & Regenerates Skin's Radiance From Within
1 oz/30g

A formulation breakthrough five years in the making. Powered by 68 highly-concentrated actives, this first-of-its kind, deeply nourishing solid serum repairs the skin barrier, targets visible aging and enhances elasticity for incomparable radiance. Et voilà.
Soothes Skin
Regenerates Skin Cells
Repairs Skin Barrier
Helps Correct Visible Aging (wrinkles and fine lines)
Moisturizes
Nourishes

Serum
Moisturizer
Under-Eye Cream
Night Cream
Treatment Salve (after derm procedures, after sun)
Lip Care
Primer
Overnight Repairing Mask
Including Sensitive, Oily and Acne-Prone skin
Hypoallergenic, non-comedogenic, synthetic fragrance-free, preservative-free, vegan and cruelty-free.
Please note that the delightful scent of Le Balm is derived from the essential oil of wild rose. This exquisite oil is carefully obtained through the process of steam distillation from wild rose fruits. It has been added it in its minimal quantity to ensure the utmost caution and minimize the risk of any potential allergic reactions.
Hypoallergenic certified.
100% Active INGREDIENTS
Instead of using distilled water, which has no action on skin, we added 70% more actives—so every single ingredient actively benefits skin.
Lipid-Rich FORMULA
Le Balm is mainly made of lipids to mimic
skin's structure and go deeper into your skin.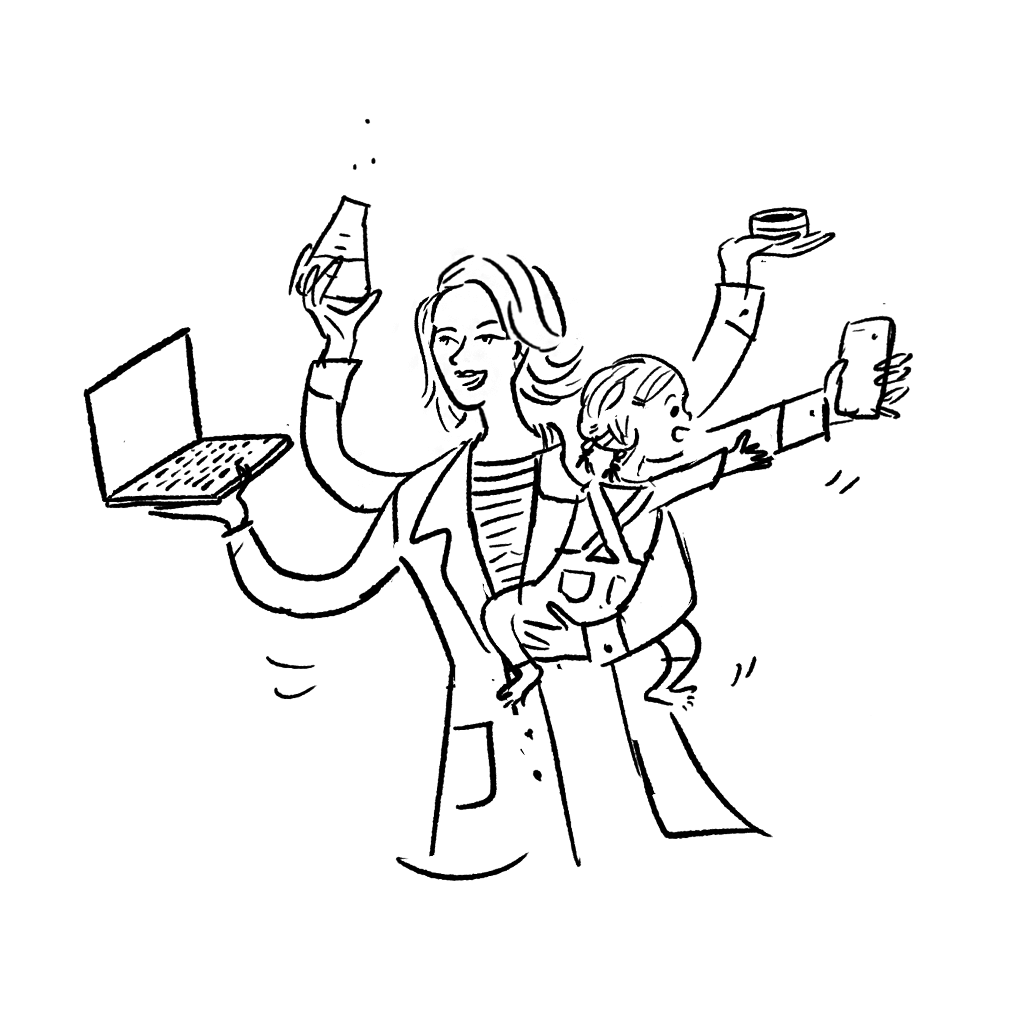 Effortless CARE
Le Balm is spilless for quick, on-the-go application—an ideal self-care moment for even the busiest multi-tasker.
Le Balm
Solid Serum
Others
Liquid Serums
4 areas of usage: face, under eyes, lips, neck
Le Balm
Solid Serum
4 areas of usage: face, under eyes, lips, neck
Others
Liquid Serums
68 Active Ingredients
Patented Prickly Pear Native Cells
Help protect skin cells against UV damage
Patented Blue Bird Hibiscus Native Cells
Powerful skin anti-aging
Ceramide NP 
Helps reinforce the skin barrier
Peptide 
Delivers firmer, younger-looking skin
Hyaluronic Acid
Helps skin to retain water
Squalane 
Adds weightless hydration
Organic Prickly Pear Oil 
Works to nourish and repair skin
Rutin Powerful antioxidant, protects the skin against free radicals
Vitamins, Omega 3/6/9, Amino Acids, Proteins, Minerals.
*Every active is at the maximum concentration recommended and tested our partner for optimal skin radiance.
Clinical & Sensory Results
94% said skin feels instantly soothed*
94% said skin looks glowy*
94% said skin feels nourished* 
94% said skin feels smoother*
87% said skin texture looks improved*


Le Balm was proven to provide all-day skin hydration**
After 6 hours of wear (and just one application), the hydration level of bare skin increased by 16%**
After 4 weeks of use, the luminosity of bare skin improved by 11%**
 
*Based on a 1-week consumer perception study of 32 participants.
**Based on a 4-week clinical trial of 32 participants.
powered by
Bonjout Radiance System™

Powered by my signature formulation protocol created over 15 years of research on skin's complexion, this solid serum delivers the highest possible level of Native Cells from Prickly Pear and Blue Bird Hibiscus, as well as 68 active nutrients.
learn more
/1/
Gently press index finger into Le Balm
to "break the seal" before applying on clean skin.
/2/
Warm Le Balm between your fingers
to activate the formula.
/3/
Apply all over face, under eyes, on lips.
Reapply for nourishment as needed.
Tip: Le Balm can also be used as an overnight hydrating mask; apply generously before bedtime.
/1/
Open your Le Balm and locate the tool that comes with your refill.
/2/
Insert the tool carefully around the macaron case and use it as a lever.
/3/
Repeat 2 or 3 times, changing the tool's position each time. Gently pop out the pod.
/4/
Snap your fresh refill pod into the case and peel off the protective aluminum cover.
Et voilà, your Le Balm is now ready for its next radiant journey!
The Bonjout Ultra-Clean Standard

There is no universal standard for clean beauty, so I decided to ban 2,100 potentially harmful ingredients from our formulas—going well beyond the strictest regulations in Europe which currently ban 1,376 ingredients. Some of the ingredients below are frequently found in "clean formulas".

No phenoxyethanol
No PEGs
No nanoparticles
No parabens
No mineral oils
No petrolatum
No paraffin
No silicones
No talc
No synthetic fragrance 
Silky & Radiant
Love this balm!! I'm 57 & have had issues with oily skin & large pores all my life even now. It really does everything it says it will do & my skin has been the best since I've been using it for about 3 weeks now. It actually started working the 1st night I put it on, when I woke up the next morning it was radiant & looked so refreshed! I have very oily skin & this doesn't make my face oily at all not even when I wake up in the mornings anymore. My face would look very oily sometimes in the morning after I would use my overnight moisturizer from another brand, this one does not!! Love this balm & will continue to buy!!!
Le Balm
It's so wonderful to use a product that does not clog your pores or makes you break out. Thank you!
Hydration plus!
This is an all in one balm! I use on entire face but apply more generously under eyes and lips
I adore this product!
I love this more than I thought I could and always keep it within reach! It's light for daytime but also buildable for overnight. My pores have improved, my skin feels softer and so far zero breakouts! I love it for my hands as well. The scent is gorgeous and I look forward to gifting this over the holidays!
Works so well and love the minimal packaging.
Absolutely love this!!
I am obsessed with this product!! It's a great all in one, super hydrating/softening, and looks beautiful under makeup or by itself. It makes you look radiant.
Le Balm
I'm 61 and I've been in the beauty industry since my early 20s have been blessed to be able to try various products and most of the lines with that being said, this is my go to an absolutely love the simplicity it meets all my needs. it's just an amazing holy Grail. Thank you so much for creating it and I've already subscribed.
Amazing feeling
I love this balm - i dont need a bûch of different products it feels so good all over my face morning and evening and when i need a little moisture. I love it!
Love this all in one
I bought this on a whim from an IG ad. I'm a skin care junkie but really wanted to simplify my routine. I'm really happy I bought this! Its so hydrating, nothing was quenching my skin's thirst lately but this did. Finally not waking up dry anymore. It feels so good on and makes me glowy. My skin is ultra sensitive and this didnt cause me to break out! Love it! And I love the very light rose scent. Definitely purchasing a refill soon.
Le Balm is the Bomb!
I use Le Balm every night. It simplifies my nightly routine and my skin is soft, glowing and hydrated in the morning.